Darmowa dostawa od 200 zł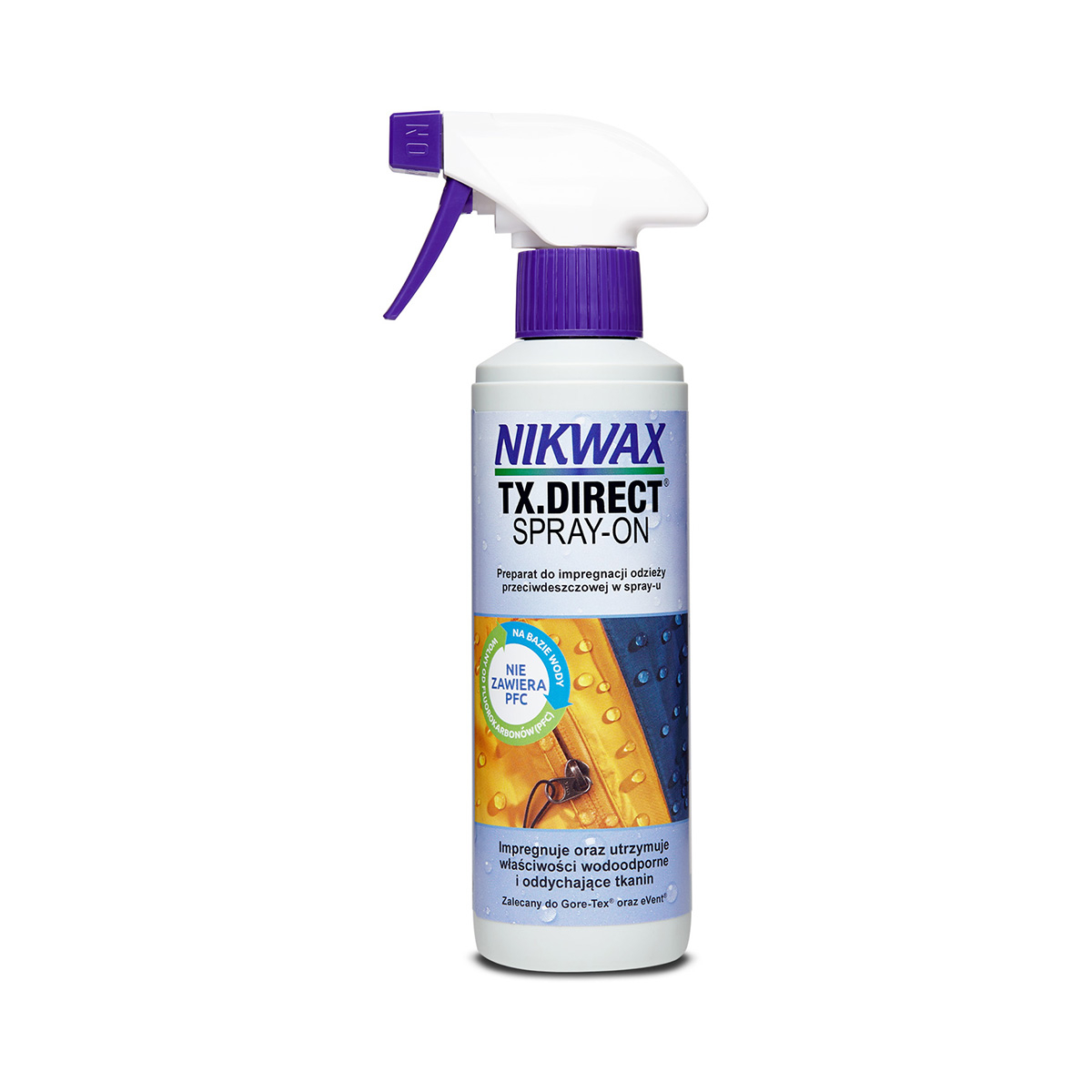 Impregnat Nikwax TX.Direct Spray-On
Dostępność w sklepach stacjonarnych:
Numer jeden na rynku. Łatwy w użyciu, bezpieczny i bardzo wydajny impregnat do odzieży przeciwdeszczowej. Nadaję trwałą warstwę hydrofobową zachowując właściwości oddychające materiałów. Nikwax TX.Direct® to produkt bezpieczny w użytkowaniu z oddychającymi tkaninami wodoodpornymi.
Najważniejsze cechy:
trwale impregnuje oraz chroni właściwości oddychające
specjalnie zaprojektowany dla oddychającej odzieży wodoodpornej
nie wymaga ciepła do wytworzenia warstwy DWR
łatwy i szybka aplikacja za pomocą atomizera
regularne czyszczenie wzmacnia właściwości materiałów
produkowany na bazie wody, bezpieczny i przyjazny dla środowiska ( wolny od PFC oraz VOC), niepalny
UWAGA! Aby zachować wodoodporne właściwości odzieży należy przed impregnacją wyprać ją w Nikwax Tech Wash®
Nie wolno używać detergentów
Po praniu suszyć na powietrzu lub przy niskiej temperaturze w suszarce bębnowej jeśli zezwala na to etykieta produktu.
Do tego produktu rekomendujemy
Darmowa dostawa od 200 zł
Zapisz się do Newslettera
Bądź na bieżąco z nowościami i promocjami i otrzymuj specjalne rabaty na swoje zakupy! Na start - rabat 10%!